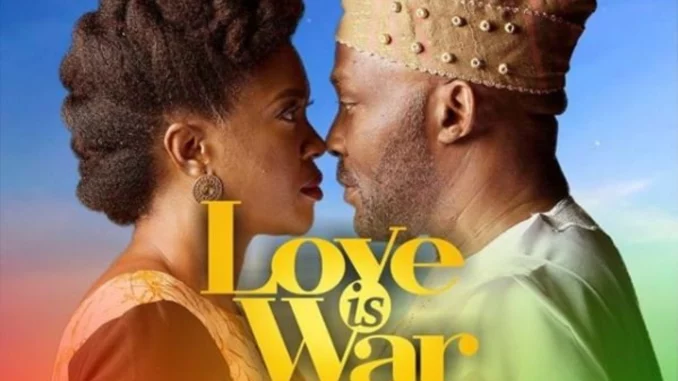 If you're a fan of political dramas, then "Love is War" is definitely a movie you should check out. The movie, which was produced and directed by acclaimed actress and movie producer Omoni Oboli, draws an intersection between political ambition and family values. Released in 2019, the movie takes us on a 1hr 51mins ride through the theatrics of politics and shows us what lines can or cannot be crossed to win an election.
Mrs. Hankuri Williams, a technocrat and the president's favourite, is keen on getting women to weigh more in the political space of Nigeria. She is handpicked by the President and the 'National Party' to run for Governor of Ondo State, a state of which her husband is an indigene of, by extension, herself. Although she originally hails from Niger State, the movie is hardly received well by the people of Ondo and party chieftains.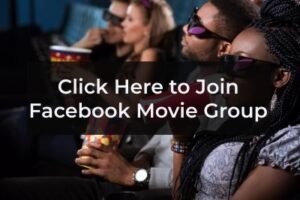 The Plot Thickens
As expected, the party-state chairman and Godfather alongside his endorsement handed her his nephew as a running mate and a list of commissioners he'd like to see in office. Unfortunately, the incumbent Governor double-crosses the party chairman, appointing another in the party Chairman's place and also handing over his own handpicked deputy for Mrs. Hankuri, while extracting the promise of a ministerial spot and support for a senatorial campaign.
That's where the game gets interesting. Otunba Odeleye, ousted State Party Chairman joins forces with Bimbo Manuel's cassock-wearing character merely known as the "Apostle," his most bitter rival. They call on Mrs Philips' husband, Dr Dimeji Philips, to honour the legacy of his grandfather, who is much loved in Ondo State and run in the elections against his wife.
Philips agrees that it would be foolhardy to decline as that would damage Hankuri's chances. So, they hatch a plan for Dimeji to run for election but practically sabotage his campaign by being unproductive.
Family Ties Strained
Politics being what it is, that deal soon goes down the drain, and the once-happy family is at each other's throats. You know what they say about two elephants fighting, their young daughter, Ndana, becomes the suffering grass. What's funny is the irony of the kid in the house being the one to see sense when her parents repeatedly let their political aspirations get ahead of them.
Omoni Oboli successfully carries the tone of conflict without being too abrasive both as a lead character and as a director. The themes of political pandering, conscience, pride, and love shine through. There's a believable chime to her story, and you find yourself rooting for one of the Philips before long. RMD brings veteran experience too.
A Few Shortcomings
Although the movie has a solid plot, sound, and cinematography, it's not without its shortcomings. For example, the movie's transition between some scenes seems rushed and abrupt. Additionally, the movie's crowd extras could have been better choreographed.
Other Movies:
King of Boys Movie: The Return Of The King
The Ghost and The Tout Too: A Feel-Good Movie with Star-Studded Cast
Final Thoughts
Overall, I thoroughly enjoyed watching "Love is War." The movie is a great choice for anyone looking for some light family drama, well, except for the cringe kissing. Omoni Oboli did a superb job with directing, and the story is both entertaining and thought-provoking. If you're a fan of political dramas, "Love is War" is definitely worth watching.