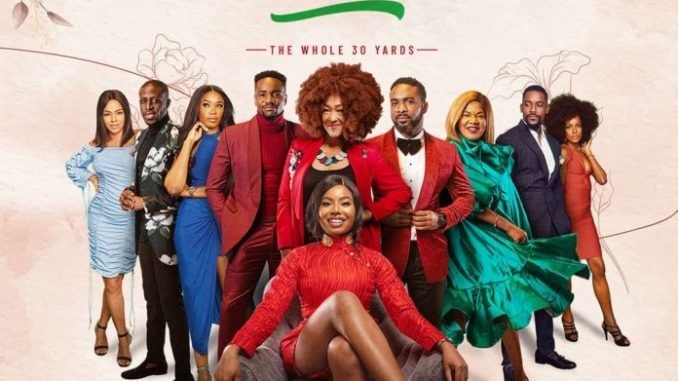 Kambili: The Whole 30 Yards is a Nigerian romantic comedy-drama movie directed by Kayode Kasum, featuring Nancy Isime as Kambili, the protagonist. The movie revolves around Kambili, who is chaotic, impulsive, and living life on the edge. She has a goal of getting married before turning 30 and lives an unorthodox way of life. The film also stars Swanky JKA, Venita Akpofure, Mawuli Gavor, Koye Kekere-Ekun, Elvina Ibru, Uzor Arukwe, and Toyin Abraham.
The Good
The movie showcases Kambili's character and Nancy Isime's acting skills. The film portrays Kambili's character as proposed, and Nancy Isime plays her part with conviction. The comedic timing of some scenes is well-done, highlighting Kayode Kasum's ability to make comedy films.
The Bad
The movie's plot is shallow and chaotic, lacking proper structure and character development, making it predictable and boring. Kambili's character development is not well executed. Other characters in the movie only exist to serve Kambili's needs, and their development is weak. The chemistry between Kambili and the other characters is non-existent, and it almost sullies the friendship portrayed in the movie.
The Overkill
The movie's acting is one-dimensional at times, and at other times, it is overcooked. Some scenes feel artificial, and the dialogue between Kambili and her mother lacks depth and realism. Mawuli Gavor's character, John, exists to do nothing other than to annoy, and his appearances become a discomfort to viewers.
See Alos:
The Ghost and The Tout Too: A Feel-Good Movie with Star-Studded Cast
Love is War: A Political Drama with a Twist
Conclusion
Kambili: The Whole 30 Yards is a light-hearted movie that serves a chuckle here and a grin there. The film has some well-timed comedic moments, but it also has undeniable flaws. The lack of proper structure, weak character development, and predictability make the movie less interesting to watch. While the chemistry between the characters is non-existent, the film's conclusion makes it seem like this movie couldn't quite deal with two people being friends without it needing to get romantic.